La WebCam che ho deciso di acquistare è la Philips Vesta Pro (PCVC680K).
The WebCam I decided to buy is a Philips Vesta Pro (PCVC680K).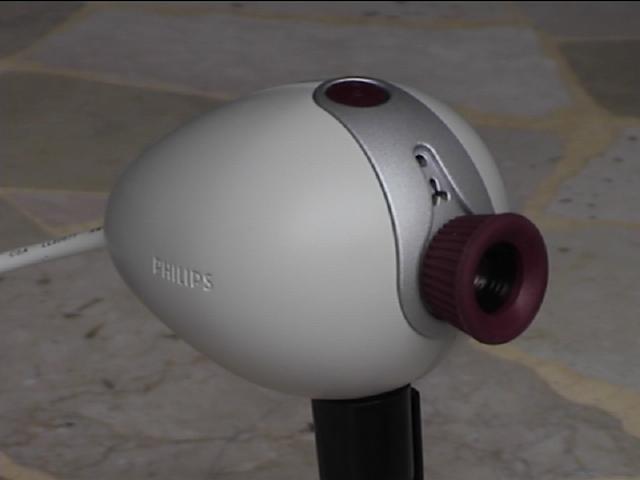 Il CCD è un Sony ICX098AK. È un CCD da 1/4" con 659 x 494 pixel utili da 5,6 µm di lato. Le dimensioni utili del CCD sono di 3,69 x 2,77 mm (la diagonale è di circa 4,6 mm).
The CCD is a Sony ICX098AK. It is a 1/4" CCD with 659 by 494 effective pixel of 5,6 µm size. The effective dimensions of the CCD are 3,69 by 2,77 mm (its diagonal is about 4,6 mm).
Qui sotto la si può vedere senza l'obiettivo.
Here below you can see it without the lens.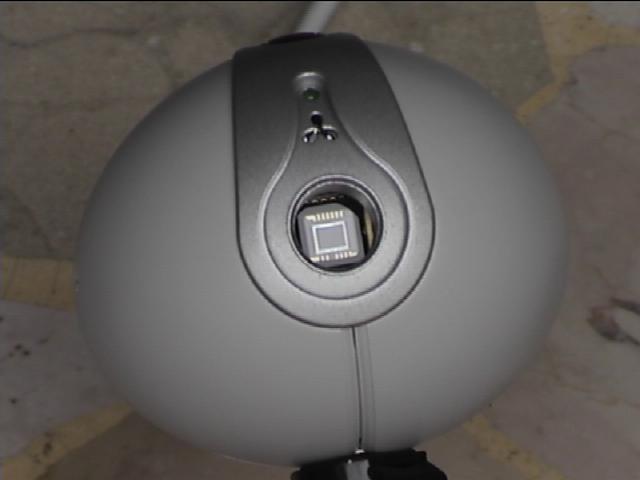 La Vesta Pro può acquisire 30 immagini da 640 x 480 pixel a 16 milioni di colori al secondo. Si collega al PC tramite la porta USB.
The Vesta Pro can acquire 30 frames of 640 by 480 pixel of 16 millions of colours a second. It is connected to the PC by the USB port.
Puoi vedere molte informazioni sul sito AstroCam.
You can see a lot of details on the AstroCam site.
Ho deciso di comprare questa WebCam invece di una Logitech perchè ho visto una comparazione sulla Luna della Vesta Pro a confronto con la Logitech QuickCam Pro.
I decided to buy this WebCam instead of a Logitech one because I have seen a comparison on the Moon between a Vesta Pro and a Logitech QuickCam Pro.
Qui sotto puoi vedere il primo raccordo che ho usato per connetterla al telescopio.
Here below you can see the first adapter I used to connect it to the telescope.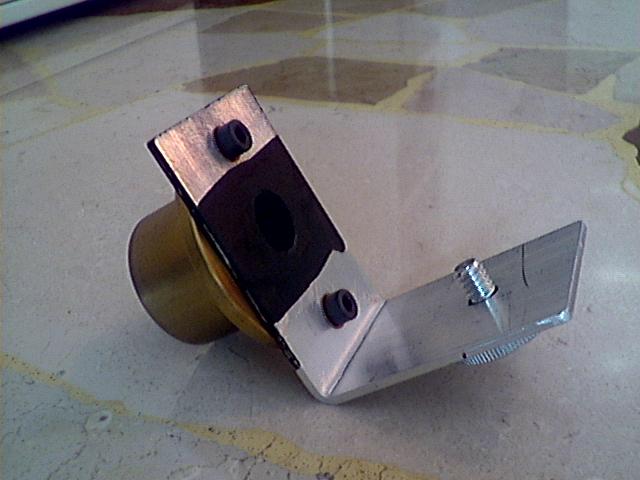 Qui sotto puoi vedere il raccordo attuale. È molto meglio del precedente. Me l'ha tornito su misura Paolo Lazzarotti, di Astromeccanica.
Here below you can see the current adapter. It's much better than the previous one. It was machined to measure by Paolo Lazzarotti, by Astromeccanica.
La filettatura dell'obiettivo della Vesta Pro è 12x0.5 mm nominali.
The thread of the Vesta Pro lens is nominal 12x0.5 mm.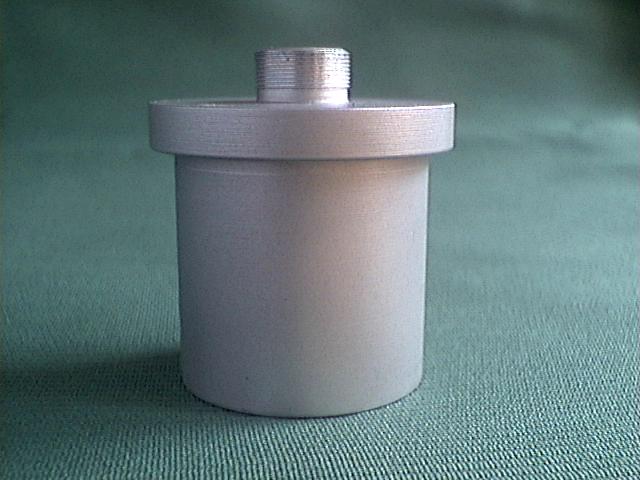 Per vedere le statistiche di accesso a questo sito dal 9 agosto 1999:
To have a look at the statistics of this site from August 9, 1999:

Torna in cima alla pagina
Back to top
Copyright © 1999-2023 Alberto Marturini
Pagina aggiornata il: 26 ottobre 2003.
Last update of this page: October 26, 2003.
$